Sister Diaspora Birth Support was born out of the dire need to prevent the current medical industry's over-reliance of invasive interventions escalating to c-sections for low risk births resulting in an alarming disproportion of infant and/or maternal mortality rates in our communities of color.
Our intentions as Doulas/Birth Activists is to significantly reduce imposed medical fear and trauma by providing the necessary prenatal education, birth support and postpartum care and healing rooted in ancestral pre-colonial teachings. We believe such medicinal teachings will guide us to birth the next seven generations.
Definition of Doulas/Birth Activist: We adhere to a broader definition which includes providing healing and support through life's major transitions, with the understanding that life is a series of cycles that presents us with an opportunity for rebirth.
Offerings (on a sliding scale)
Preconception preparation

Prenatal Education

Hospital, Home or Birthing Center Doula Support

Abortion or Miscarriage Support

Herbal Remedies

Crystals for Pregnancy and Birth

Placenta Encapsulation

Postpartum Care and Healing (4th Trimester/La Cuarentena)

Death/Hospice Support

Cancer or Chronic Illness Support

Womb Care
For more info contact us at: SisterDiaspora@gmail.com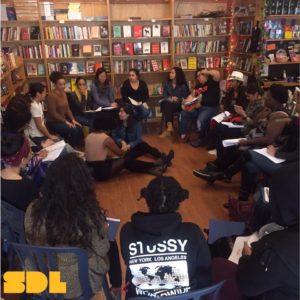 Womb Care Workshop 2017